Following the most recent government's announcement on 22/2/2021 Wear2School will remain closed to customers until 12th April when non essential retail will hopefully be able to reopen.
However, from 8th March when children are due to return to schools, our click and collect option for online orders will become available operating within reduced hours.
Monday – 0900-1700
Tuesday – 0900-1700
Wednesday – 0900-1700
Thursday – CLOSED
Friday – 0900-1300
Saturday – 1000-1400
Sunday – CLOSED
We will also continue to offer our home delivery service for online order placed before and after the 8th March as we have done throughout lockdown.
We ask for any customers who place an online order before the 12th April to be patient and wait for us to be in touch regarding collection/delivery once your order has been process. As long as the items ordered are in stock, this should take no more than 2-3 working days.
For any urgent enquiries, please email us at [email protected] or message us on Facebook.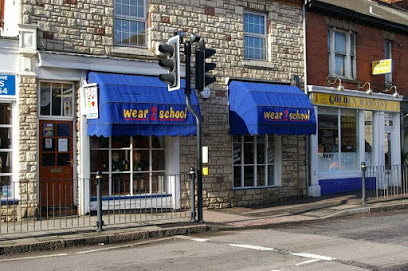 There is free parking 200 yards from our shop on the corner of Baker Street & North Street (Postcode LU7 1BL).